Hello, fellow bibliophiles!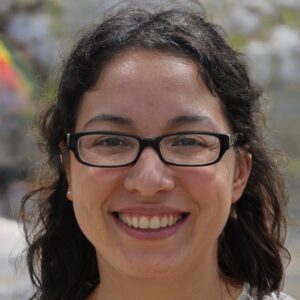 I'm Gretchen Hicks, the person behind BooksThatSlay.
As an author and a critic, I get to share my passion for words with all of you, an adventure that's as fulfilling as diving into a new novel. But before we begin this journey together, let me share my story.
Childhood: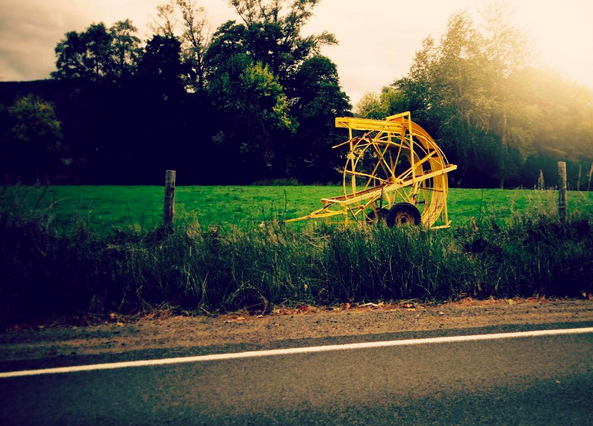 Born on a cool, breezy autumn day in 1986, in the quaint little town of Ashland, Oregon, I was the oldest of three. My parents were both teachers, my father, a History professor at the local university, and my mother an English Literature teacher at a high school. Growing up in a house filled with books and the smell of aged paper, I discovered my love for literature at a tender age.
Our small, rustic house was a labyrinth of books, filled with tales from far and wide. To me, every corner was an adventure, every story a ticket to a new world. I remember my early years, curled up in my father's lap, listening to him read from "The Hobbit" or "The Chronicles of Narnia."
It wasn't long before I was reading these books myself, my eyes sparkling with delight as I journeyed with Bilbo Baggins and Aslan.
Next Few Years:
As I grew older, my fondness for books transformed into an obsession. While other teenagers were busy attending parties or playing sports, I found my solace in the quiet corners of libraries and bookstores, lost amidst the pages of Austen, Bronte, and Orwell.
In high school, my fondness for literature was nurtured by my favorite English teacher, Miss Adams. It was in her class that I started dissecting narratives, appreciating the subtleties of characters, and understanding the profound impact of the written word.
Miss Adams pushed me to share my perspectives on literature and encouraged me to pen down my thoughts. This was the start of my first writing journal called "Inky Thoughts."
I started writing book reviews, sharing them with my classmates and teachers. To my surprise, they were well-received, fueling my confidence and deepening my love for literature.
College and Early Adulthood:
When it came time to choose a career path, it was no surprise that I leaned towards Literature. I attended Oberlin College, studying English Literature with a minor in Creative Writing. Those four years were magical; not only did I dive deeper into literary theory and criticism, but I also got the chance to hone my writing skills under the guidance of esteemed professors and authors.
After graduating, I moved to the vibrant city of Seattle, where I started working as a junior editor for a publishing house. This gave me a behind-the-scenes look at the publishing industry, offering valuable insights into the process of crafting a book.
Marriage and Family:
In 2013, while attending a book reading session at Elliott Bay Book Company, I met my future husband, Henry. A software engineer by profession, Henry was as much in love with the world of technology as I was with books. Despite our different interests, our love for learning brought us together.
We tied the knot in 2015 in a ceremony that, unsurprisingly, had a literary theme.
Henry and I have two beautiful children now, a daughter named Austen (after Jane Austen) and a son named Orwell (after George Orwell).
As a family, we love exploring new cities, visiting local bookstores and libraries, adding to our growing home library.
The Birth of BooksThatSlay.com:
After a few years of working in the publishing industry, I decided to take a break to raise my kids.
But my love for books remained constant.
With Henry's technical support, I launched BooksThatSlay.com, a space where I could share my thoughts on the books I was reading.
What started as a personal project soon blossomed into a community of book lovers. Today, BooksThatSlay.com is not just a blog; it's a space for avid readers from all over the world to come together, share their thoughts, discuss literature, and celebrate the magic of books.
My journey as Gretchen Hicks, the individual, the wife, the mother, and the bibliophile, has been a unique blend of words and experiences. Today, as I sit here penning this down, I feel gratitude for every chapter of my life.
I invite you to join me on this journey as we continue to explore, learn, and lose ourselves in the magical world of books.