15 Best Jules Verne Books Every Adventure Enthusiast Should Read
Jules Verne.
There's something visually appealing about this author's work. What this legend predicted years ago is now nothing but a part of today's reality.
From air balloons to submarines, his novels were ahead of their time, and he was amongst the first to give writing a science-fiction twist.
As if this wasn't enough already, the best Jules Verne books are not just filled with insane adventures but more creative characters that make the stories more captivating.
From exotic islands to dark caves and mysterious seas, Jules Verne was a master of setting the scene for his readers. You'll definitely find yourself traveling to distant lands in your head while reading!
So, let's dive deep into some of his works right now.
The post might contain affiliate links. For more information, read our disclosure. 
15 Best Jules Verne Books [Ranked]
1. Twenty Thousand Leagues Under the Sea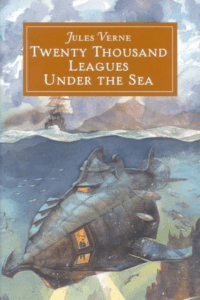 Set in 1866, it tells the story of Captain Nemo and his crew, who sail on the legendary Nautilus submarine.
The book follows them as they explore the depths of the oceans and travel 20,000 leagues around the world. Along their journey they encounter a variety of creatures, including a giant squid and other sea monsters.
The novel was considered way ahead of its time owing to the accurate scientific descriptions and imaginative ideas that captured the essence of today's time.
Published – 1870
2. Around the World in Eighty Days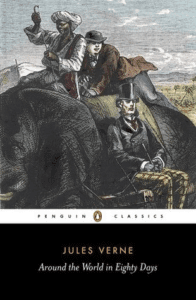 This novel follows the journey of Phileas Fogg and his French valet, Passepartout, as they try to circumnavigate the world in 80 days.
To win a bet of 20,000 pounds, they have to complete this seemingly impossible task while being pursued by Detective Fix, who believes that Fogg is responsible for a bank theft in London.
The book follows them as they travel by train, boat, and even an elephant around the world while they race against time.
Published – 1872
3. Five Weeks in a Balloon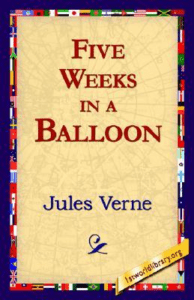 This novel tells the story of an exploration mission across Africa.
Dr. Samuel Fergusson, accompanied by Joe and Richard Kennedy, set off in a balloon filled with hydrogen and armed with a patented invention. The latter enables prolonged travel without releasing gas or throwing ballast overboard.
Their journey begins in Zanzibar and passes through Lake Victoria, Lake Chad, Agadez, Timbuktu, Djenné, and Ségou to St Louis in Senegal on the west coast.
Throughout their adventure, they encounter many conflicts with natives and environmental obstacles as they strive to reach their goal.
Published – 1863
4. Journey to the Center of the Earth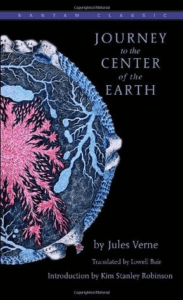 The novel follows the journey of Professor Lidenbrock, his nephew Axel and their guide Hans as they set off to explore a mysterious crater in Iceland that is believed to be the entrance to an underground world.
The three adventurers descend through volcanic tunnels and discover strange creatures, giant mushrooms, and prehistoric plants. They finally reach their destination, the center of the Earth, where they find a lush and mysterious landscape.
But, what is a landscape doing there?
Published – 1864
5. The Master of the World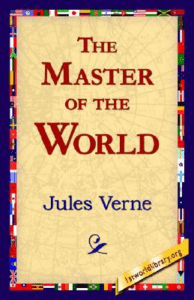 John Strock, a federal police officer, is tasked to investigate an array of mysterious events across the Eastern United States.
He finds out that these occurrences are due to Robur, a genius inventor, and his incredible vehicle "The Terror". The machine has the capabilities of being a speedboat, submarine, automobile and aircraft simultaneously. It can even reach a speed of 200 mph when flying!
Strock attempts to catch the Terror, but the opposite happens instead. Robur drives the craft to the Caribbean, when eventually, it gets struck by lightning and crashes into the ocean.
Although Strock survives, there is no trace of Robur's body, leaving readers wondering if he had perished or he is still alive?
Published – 1904
---
Also Read
---
6. The Mysterious Island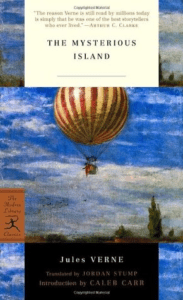 The book tells the story of a group of colonists who find themselves marooned on an uncharted island and must make use of their ingenuity to survive.
Through various mysterious occurrences, they discover a message in a bottle with clues to help them rescue Tom Ayrton from nearby Tabor Island. Along the way, they encounter a group of pirates and discover that the island is, in reality, Captain Nemo's secret hideaway.
After rescuing Ayrton and facing many dangerous trials, they ultimately find a new island, which eventually erupts in volcanic activity. The colonists must now find safe shelter until they are rescued.
Published – 1875
7. From the Earth to the Moon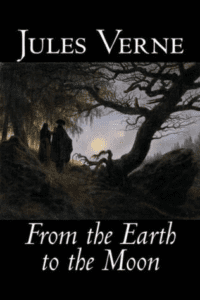 This classic novel follows a group of adventurers led by Impey Barbicane as they attempt to build and launch a cannon that can shoot a projectile to the moon.
With help from other countries, they construct the Columbiad cannon in Tampa Town that will travel to the moon. Michel Ardan joins them in the process.
As their launch day approaches, Barbicane and an old enemy, Captain Nicholl of Philadelphia, make a series of bets about the success of their mission. In the end, they manage to launch the projectile, but their adventures beyond that remain a mystery.
Published – 1865
8. Two Years' Vacation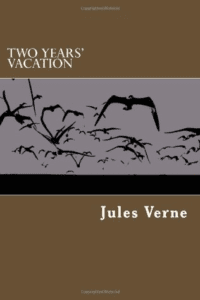 The book begins with a group of schoolboys aged 8-14 setting off on a six-week vacation aboard on a ship. Unfortunately, they become shipwrecked and drift to an uncharted island which they name 'Chairman Island'.
Here, they must survive by catching wild animals and undertake various adventures over the course of two years until they are rescued by a passing ship.
But, as luck would have it, this vessel is taken over by mutineers, so the boys must defeat them with the help of their wit and courage to escape.
Published – 1888
9. In Search of the Castaways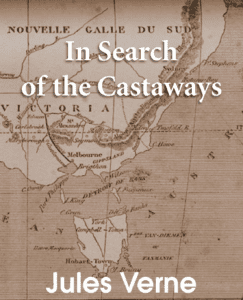 The book follows Lord Glenarvan, his wife, and their companions on a globe-spanning quest to find the missing Scottish sailor Captain Grant.
After starting from Glasgow aboard the Duncan yacht, they cross the Andes and travel hundreds of miles in Australia before being tricked by Ayrton into New Zealand, where a tribe of Maori captures them.
Post a near escape, their yacht is miraculously found off the cape, and Grant is reunited with his family. The group eventually returns home to Scotland, triumphant in their mission.
Published – 1867
10. The Castle of the Carpathians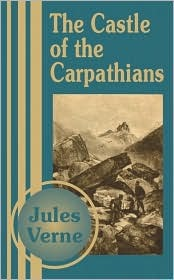 The book is a supernatural thriller set in the heart of Transylvania. Two tourists, Count Franz de Telek and his servant Rotzko arrive in the small mountain village of Werst and take an interest when mysterious occurrences begin to happen at the abandoned castle located there.
It turns out that these strange events are connected to a past love affair of the Count with his rival Baron Rodolphe de Gortz.
With courage and determination, the Count must confront his destiny no matter the risk. Readers are left to explore science-fiction, futuristic gadgets and newer possibilities of winning a war.
Published – 1892
---
Also Read
---
11. The Lighthouse at the End of the World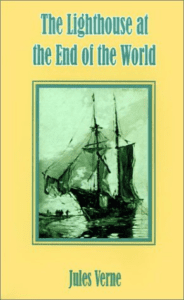 The novel sees three lighthouse keepers stationed on Isla de Los Estados near the Magellan Strait.
A gang of pirates, lead by Kongre, threatens them and eventually kills two of them, with one left in the wilderness and somehow escaping his claws.
On the other hand, an American ship is caught in a storm and hunted by the pirates – where only First Officer John Davis survives.
When Vasquez and Davis meet, they realize that they need to unite to take on Kongre and his gang to save their lives.
Published – 1905
12. Michael Strogoff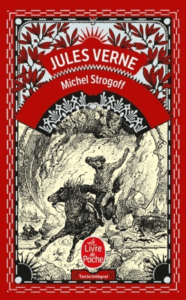 Michael, a courier for Tsar Alexander II of Russia, is sent to Irkutsk to warn the local governor about Ivan Ogareff, a former colonel seeking revenge against the imperial family.
On his journey, he meets Nadia Fedor, daughter of an exiled prisoner, along with two journalists from England and France. When he meets his mother in Omsk, he is captured by Tartar forces and handed over to Ogareff, who accuses Michael of being a spy.
Feofar decides that Michael will be blinded as punishment, but through a miraculous event, he is saved from this fate.
But the question remains?
Where will he now elope and who will help them?
Published – 1876
13. Eight Hundred Leagues on the Amazon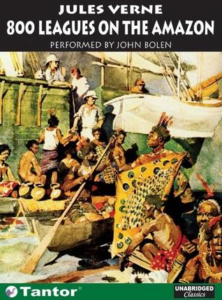 Facing false accusations of a crime he didn't commit, Joam must rely on the help of his loving family and friends to decode an encrypted document that is the only proof of his innocence.
Will they be able to save him in time, or will his past come back to haunt him?
Join them as they battle the wild Amazon and solve the mystery of Joam's innocence in 800 Leagues on the Amazon.
Published – 1881
14. Dick Sands the Boy Captain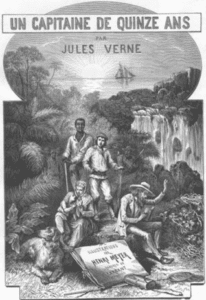 Dick Sands, an ambitious fifteen-year-old apprentice sailor, joins the whaling ship "Pilgrim" crew for a journey to San Francisco.
On their way, they find and save five unconscious black men from a sinking ship in the middle of the Pacific Ocean. Now, Captain Hull is killed while trying to kill a whale, and Dick is left in charge.
As fate would have it, they land in Africa thanks to a treacherous storm and are sold into slavery by a slave trader.
Will they be able to escape and leave that place?
Published – 1878
15. Off on a Comet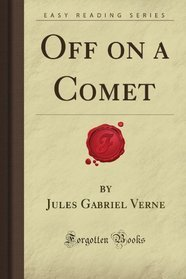 A comet named Gallia collides with the Earth in the area around Gibraltar.
The people from France, England, Spain, and Russia who are left behind on this new 'comet' soon realize that their environment has changed drastically.
Some of these include the reduction of the length of the days and nights and water boiling at 66 degrees Celcius.
Seeing this, Caption Servadac and Ben Zoof set off on a research expedition with a ship to uncover the mysteries of their new home.
This strange journey ultimately leads them to somewhere they never expected to be.
Published – 1877
Which book are you reading next?
Our list of the best Jules Verne books is complete and what we must say is that the man is a master of the sci-fi and fantasy genre.
His works are sure to entertain, excite, and thrill you as they have done for generations before us.
Whether it's an epic journey through the wild Amazon or battling pirates at the Lighthouse at The End of The World – Jules Verne knows how to keep you on the edge of your seat and make you fall in love with his characters.
So, don't waste another minute, grab one of these incredible Jules Verne novels today and snjoy an adventure that you won't forget!
Happy reading.
Don't Forget To Rate This Book. Your Rating Counts!!
[Total Votes:

0

Average Rating:

0

]